"I am ever with those who practice Kriya," he [Lahiri Mahasaya] said consolingly to chelas who could not remain near him. "I will guide you to the Cosmic Home through your enlarging perceptions." — Autobiography of a Yogi
Kriya is a way of life, not only a technique. This course provides step-by-step video instruction that will help deepen and strengthen your practice regardless of whether you are new to Kriya or a long-term practitioner.
For both new and long-term Ananda Sangha Kriyabans:
New Ananda Sangha Kriyabans to gain support in establishing your new practice.
Long term Ananda Sangha Kriyabans seeking to re-inspire, refine, and deepen their Kriya practice.
*Enrollment upon confirmation of Kriya Initiation through Ananda Sangha.
Tuition: $108* Lifetime Enrollment
*Please do not let finances be a barrier to joining this course. We have many options and can work with you in whatever way is needed, so you can enroll without financial concern.
Concise, step-by-step videos on all aspects of Kriya Yoga with Ananda's most experienced teachers.
Kriya Yoga Technique Q&A Booklet (pdf).
Guided Kriya Initiation with Swami Kriyananda (mp3).
Interactive forum.
Live Guided Kriya Meditations and Satsangs — First Monday of every month from 4:00 pm to 5:00 pm Pacific Time.
Optional written exercises.
Personal support (via email, telephone, or live chat).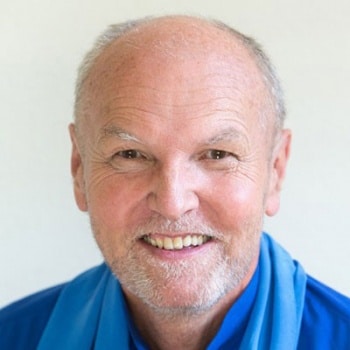 Course Sections and Video Content
Devalila Veenhof
Devalila Veenhof, an Ananda Lighbearer and Kriyacharya, is Director of Ananda Kriya Sangha for North and South America. She has been practicing and sharing Parmahansa Yogananda's teachings for over 20 years. Previous to her current role in the Ananda Kriya Sangha, she served as Director of Online with Ananda for nearly 10 years, where she developed and taught online courses – all based on the teachings of Paramhansa Yogananda and his Direct Disciple, Swami Kriyananda. Previous to her time at Online with Ananda, she served over seven years archiving talks by Swami Kriyananda for Treasures Along the Path. Devalila is originally from Lake Tahoe in Northern California and first discovered Ananda in 1996. That same year, she became a Certified Meditation and Ananda Yoga Teacher and taught in her home town. In 1998 she moved to Ananda Village – where she now lives with her husband Vishnu. Devalila's great joy and gifts are in supporting and encouraging people, wherever they are spiritually, and helping them find their next step along their journey toward Self-realization.