The Ananda Virtual Community
Join a global fellowship of spiritual seekers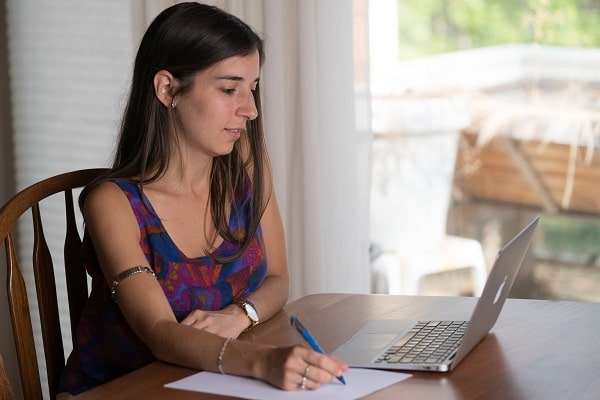 The Ananda Virtual Community is a vibrant fellowship of sincere seekers and meditators from across the globe. The community springs from the deep and inspiring teachings of Paramhansa Yogananda. Join our growing family from over 30 countries as we seek to uplift our own consciousness. Let the community become a source of inspiration, instruction, and spiritual friendship that you can access anytime and anywhere.
Are you looking for support on your spiritual journey?
All spiritual seekers are welcome in this community. The benefits are many, whether you are just starting out on the spiritual path or have years of experience with meditation. Enjoy and develop friendships with like-minded souls; participate in online gatherings, webinars and meditations; receive guidance from long-time meditators; and be supported as you move through Ananda's Path of Kriya courses.
Upcoming Special Class Series:
Practice the Art of Meditation
Develop and deepen your meditation practice with regular group meditations
Inspirational Classes & Online Retreats
Learn timeless spiritual wisdom from dedicated and experienced teachers
Spiritualize your Yoga Practice
Far beyond the physical benefits, find ways that your asana practice can feed your inner life
Online forums and community gatherings create ways for you to connect with like-minded souls from over 30 countries
Take the art and science of yoga into your daily life and see its power to transform you and your interactions with others
Receive support and guidance from long-time spiritual seekers and meditators
Your garment of thoughts absorbs the vibrations of those with whom you mix. If you leave your coat outside in the garden, later on, when you bring it indoors, it will carry with it the fragrance of fresh air and flowers. Environment is stronger than will power.
— Paramhansa Yogananda
Reviews from Community members
"The teachers are very helpful and by meditating with them I feel that I am expanding a little bit more every day. I feel very blessed to have discovered this virtual community!"
~Raluca
"Not a day goes by that I am not logged into the site. I feel so blessed to have found this Community and I love my Spiritual Family."
~Gary
"The Virtual Community has changed my life. Living in South Africa, I cannot attend any services, satsangs and classes in person. With this community I can."
~Philip
Paramhansa Yogananda, author of the spiritual classic Autobiography of a Yogi, is known as the father of the yoga movement in the West. He came to show us how we can individually seek God within our own selves. As part of his mission, he brought the advanced meditation technique of kriya yoga, and wrote commentaries that show the unity of the original teachings of yoga as taught by Krishna and the original teachings of Christianity as taught by Jesus Christ.
Swami Kriyananda was a direct disciple of Paramhansa Yogananda and founder of Ananda. He dedicated his life to writing, teaching, composing music, and founding communities—all with the desire to show how his guru's teachings and consciousness could be applied to every facet of life.