Special Satsang About the Upcoming Indira Institute
Monday, 7:30 PM PST
Ananda is dedicated to the belief, born of experience, that you can live in joy. We teach effective techniques for expanding your sense of self, such as meditation, Kriya Yoga, spiritual Hatha Yoga, and divine friendship.
More about Ananda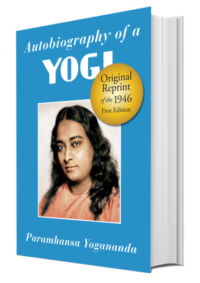 Paramhansa Yogananda has been called the father of yoga and meditation in the West. His Autobiography helped spark and inspire a spiritual revolution across the world. Among the over three-hundred (influential spiritual voices) I interviewed about their key spiritual influences, a high percentage named a book, and by far the book most often mentioned was Yogananda's unique memoir.Phil Goldberg, American Veda
Learn to Meditate
Meditation is a technique for personal growth that has been practiced for thousands of years around the world with repeatable results. There is no aspect of your life that cannot be improved by meditation, whether it be in business, relationships, or health. The highest purpose of meditation, however, is to discover your Highest Self.
Kriya Yoga
Kriya Yoga is an ancient meditation technique of energy and breath control, or pranayama. It is also a comprehensive spiritual path, which includes additional meditation practices and guidance for living.
The Kriya technique is given through personal initiation by one of our Kriya Yoga teachers. Initiation requires preparation which includes the practice of other meditation techniques and study of Paramhansa Yogananda's teachings.
Learn More
Community
Let us join together in this wave of social transformation, and through our practice of meditation create a spirit of global unity that can lead to lasting peace.Nayaswami Devi
New Year Message
by Paramhansa Yogananda
Every regret for shattered hopes of success must be transformed into the joy of new achievements during the New Year. Old sorrows and disappointments must be buried beneath the sepulcher of the past year.…
Showing Results for North America
---
Recent Posts and Videos
More
Your support is a blessing for all
Ananda is a beacon of light, breaking through the darkness of this world with the universal teachings of Self-realization.
Thank you for being a part of this community of souls who support each other on our path to God.
Donate Now