Join friends from around the world during
Spiritual Renewal Week
June 27 — July 3, 2022
---
Experience an extraordinary week of inspiration and spiritual upliftment
Join your energy with hundreds of truth seekers, and strengthen the Divine light within yourself and the world over. We all have a role to play in the upliftment of consciousness. When we uplift ourselves, we open a door for Divine grace to uplift others.
Through Paramhansa Yogananda's practical teachings, learn how to be a master of your energy, to live more consciously in your true Self, and how to share from your center Divine inspiration and joy with others.
Whether you come in-person or join us online, Spiritual Renewal Week will leave you feeling spiritual renewed in body, mind, and spirit.
"Individual effort can be more important than mass karma. One who in every way tries to uplift himself, harmonizing body, mind, and soul with the Divine, creates positive karma not only in his own life, but in his family, neighborhood, country, and world."
~Paramhansa Yogananda
Spiritual Renewal Week: Online Event Schedule
Join us for daily inspirational classes from 10:30am — 12:00pm, followed by a meditation from 12:00 — 12:30pm
June 27, Monday Class: Uplift Yourself, Uplift the World
10:30am - 12:00pm Pacific Daylight Time
with Nayaswami Jyotish and Nayaswami Devi
The balance of world consciousness is currently caught in a tug-of-war of upward moving awareness, and downward streams of materialistic thinking. How can we help tip the balance toward a higher world-wide consciousness? Trying to change others is ineffective. We must first uplift ourselves on an individual level. Personal inner transformation is the key to contributing to the upliftment of society as a whole.
June 28, Tuesday Class: The Chakras – Portals to Higher Consciousness
10:30am - 12:00pm Pacific Daylight Time
with Nayaswami Gyandev, Brahmachari Sagar, Jitendra
Your chakras influence your consciousness and spiritual growth, the heart center being the most pivotal. Upward, expansive energy from the heart brings solutions for yourself, and the world. Downward, contractive energy produces problems and materialistic thinking, on both personal and global levels. Yogic teachings give systematic ways to delineate the forces that work for, and against you, in the ongoing quest for Self-realization.
June 29, Wednesday Class: Seeing Daily Life With Uplifted Consciousness
10:30am - 12:00pm Pacific Daylight Time
with Nayaswami Padma, Nayaswami Nirmala, Nayaswami Narayan, Sundara
How do we consistently live and face life's challenges with uplifted energy? Masters, saints and sages throughout time have given numerous live, solely dedicated to showing mankind how this is done. They translated spiritual principles into practical application. To quote an affirmation from Swami Kriyananda, "Though my spirit soars in the skies of consciousness, my feet and hands labor here on earth to make truth real to all."
June 30, Thursday Class: Attunement with the guru—Key to Higher Consciousness
10:30am - 12:00pm Pacific Daylight Time
with Nayaswami Asha, Nayaswami Dharmadas, Brahmachari Aditya
Swami Kriyananda remembered, "All the time when Master was with us, he would say, "Be in tune, be in tune." He talked about it as the most important thing he could give to us, because through that attunement he is able to inspire us with the right decisions, the right understanding, in every situation." Through attunement we can learn how to view life from a master's consciousness.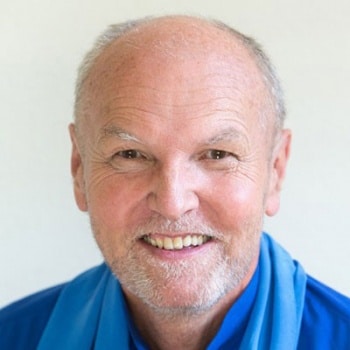 July 1, Friday Class: Meditation and Kriya Yoga: Tools for Upliftment
10:30am - 12:00pm Pacific Daylight Time
with Nayaswami Pranaba, Nayaswami Jaya, Nayaswami Hriman, Nayaswami Jyotish, Nayaswami Devi
The wisdom of the East and the creative spirit of the West come together in Yogananda's teachings to give us tools to use every day of our lives.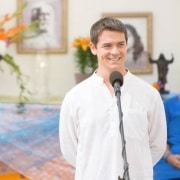 July 2, Saturday Class: How I Keep Uplifted and Share with Others
10:30am - 12:30pm Pacific Daylight Time
with Tyagi Shanti, Badri, Erin, Brahmacharini Lakshmi, Tyagi Dhyan
On this last day of classes, relax and enjoy hearing how disciples personally practice keeping spiritually uplifted. This morning's speakers have all been conscientiously living and practicing Yogananda's teachings. As they share how they keep their inspiration strong, you will no doubt gain insights for uplifting your own spiritual life.
July 3, Sunday Service with Nayaswami Jyotish and Nayaswami Devi
---
Additional Talks and Activities
Kriya Yoga Initiation for Ananda Sangha Kriyabans
Daily Morning Meditations
Kirtan and Concert
Questions and Answers with Jyotish and Devi
Performance of The Peace Treaty - a condensed version of Swami Kriyananda's Play
"There are moments during Spiritual Renewal Week that are so pure and perfect that you instantly know that being there is right for the body, mind, and soul."
— Jeff K., Madison, Wisconsin

Nayaswami Jyotish

Nayaswami Devi

Nayaswami Dharmadas

Nayaswami Nirmala

Shanti Rubenstone

Nayaswami Padma

Nayaswami Hriman

Asha Nayaswami

Brahmachari Aditya

Nayaswami Jaya

Nayaswami Narayan

Nayaswami Gyandev

Jitendra

Erin

Brahmacharini Lakshmi

Tyagi Dhyan

Badri

Brahmachari Sagar

Nayaswami Pranaba

Sundara
Still Have Questions? Here's How to Get in Touch