An experiential workshop based on the teachings of Paramhansa Yogananda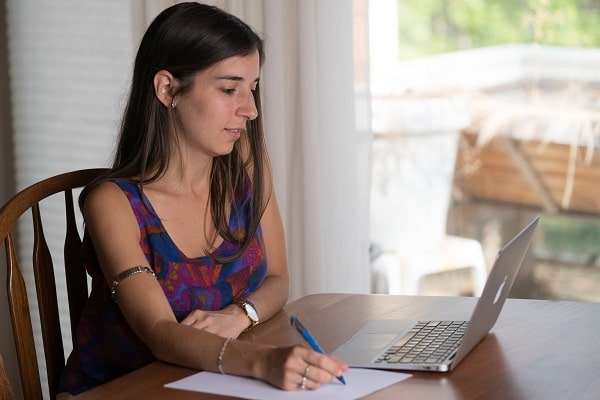 Realize the life you were supposed to live: one of perfect spiritual freedom and harmony. What keeps us from this high consciousness? Our habits of mind. They can either aid our growth or hold us back.
Most of us are a mixture of qualities, though born also with the potential to rise above all limitations and to realize the heights of spirituality within. 
Join us for a dynamically interactive, online workshop, exploring how we can loosen the chains of past habits and live a free, unhindered life of joy. 
Even though we were online I felt I made new friends from all over the world! We are all more alike than we are different. Great talks by the Ananda speakers, as well as inspiration from fellow seekers in the break-out rooms. So many ideas to keep us moving onward and upward!
$50
(Same offerings as Regular Price, plus an opportunity to support Ananda's work)
In this interactive workshop, you will:
If you covered a gold image with a black cloth, would you then say that the image had become black? Of course not! You would know that, behind the veil, the image was still gold.


So will it be when you tear away the black veil of ignorance which now hides your soul. You will behold again the unchanging beauty of your own divine nature.
— Paramhansa Yogananda

Dhyan Garcia-Davis
Dhyan became a disciple of Paramhansa Yogananda in 2010, at which point he moved to Ananda Village in Northern California. Serving in many capacities around the community, he gained a well-rounded understanding of how the teachings of Self-realization apply to every facet of life for daily bringing light and inspiration. Dhyan currently shares these teachings through Ananda's online ministry.
An Ananda Lightbearer Minister, Dhyan enthusiastically shares his love for the spiritual life with joyous kindness and inspiration. He currently teaches Step 2 in the Path of Kriya Yoga: Living the Principles of Self-Realization. Dhyan and his spouse, Shyama, lead the Spiritualizing Your Relationship weekend at The Expanding Light Retreat, and they both head up the Experience Ananda residency program in Ananda Village.

Sundara Traymar
Sundara is Co-Director of the Karma Yoga Ashram Program, an Ananda Lightbearer, and a certified Meditation Teacher through the Ananda School of Yoga and Meditation.
Since coming to Ananda Village in 2008 he has served as the International Director of Sharing Nature Worldwide and has traveled the world helping people deepen their love for nature. He has served as a key gardener at Ananda's Crystal Hermitage Gardens.
Sundara is a gifted and inspiring teacher and wins friends wherever he travels. His deep joy is helping people understand spiritual concepts in clear and compelling ways.