Ananda Meditation® Teacher Training
10-WEEK ONLINE CERTIFICATION COURSE JAN 19 TO APR 02, 2022
Become an effective meditation teacher
Join Nayaswami Gyandev and Nayaswami Diksha—along with trainees from around the world—in this uplifting, professional, highly experiential training. You'll be part of a diverse learning community that will include:
Dynamic individuals who plan to teach public classes
Professionals who want to broaden their skillsets as psychotherapists, life coaches, nurses (nursing CE available), and other healthcare providers, social service workers, yoga teachers & therapists, healers & counselors.
People who want to teach friends, family, or colleagues
Others who simply want to deepen their own practice, not teach it
Nursing CEU 50 hours
Spanish OMTT "Tambien en Español"  https://anandaespanol.org/formacion-profesores-de-meditacion/
New Online Ananda Yoga Teacher Training Coming in January
January 9 – May 29, 2022 • Early Bird Discount Ends December 7, 2021
For the first time ever, the Ananda School of Yoga and Meditation is now offering a Yoga Alliance approved 200-hr teacher training online.
This certificate training experience is focused on your own personal and spiritual growth. Ananda Yoga® is a classical and spiritual approach to Hatha Yoga. Using yoga postures to uplift consciousness, increase awareness and then ultimately unite our energies with the unlimited divine source of power.
Ananda Village Internship 2021
One of the Most Successful Cooperative Spiritual Communities in the World
Join us for a summer of adventure and service at Ananda Village, where devotees and disciples of Paramhansa Yogananda live his vision of intentional spiritual communities.
In this one- to four-month program, immerse yourself in an environment supportive of prioritizing your spiritual life. If you are between 18 and 40, apply for one of 20 positions available. Summer 2021 cohorts are forming now!
Apprentice with long-time Kriya yogis in organic farming and permaculture, construction, forestry, communications, and more. Dive deep into Yogananda's teachings of Hong Sau, Energization Exercises, Raja Yoga, and spiritual Hatha Yoga. Through selfless, joyful service, immersion in nature, community living, and daily meditation, you will experience how full-hearted commitment to Yogananda's teachings can uplift your consciousness and awaken your highest potential.
Upcoming Events
Sharing the teachings of Paramhansa Yogananda – Learn How to Live!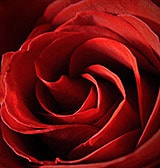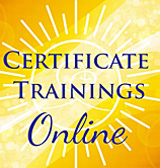 We are part of a great tide of loving, joyful energy that wants to give and give as long as people are happy to receive it.
Swami Kriyananda
Donate Securely Online
Ananda Sangha Worldwide is a vehicle through which Paramhansa Yogananda's important mission is being fulfilled today. By supporting this ministry, you become a part of Yogananda's mission in the world.