Supported Silent Retreat
Spring dates: April 22-25, May 13-16, June 3-6
Still your mind and rejuvenate your spirit in a COVID-safe group environment. Our meditation gardens and serene forest setting provide the perfect backdrop for you to go deep into silence and re-connect with your true Self.
Morning Mini Retreat for Men & Women
ONLINE: April 17, 2021, 9:00 am - 11:30 am PDT
Hosted by Ananda's Meditation Retreat 
Recharge your spirit with a morning of relaxation, meditation, and inspiration that will leave you refreshed, and help you bring more calmness and joy into your life!
Spiritual Q&A
Dear Friend, In general terms, yes, "higher Self" refers to the individual soul and the "lower self' is the ego and personality identified with the body. While different schools of thought may place different emphases on specific words, like "atman" ... Read More
Upcoming Events
Sharing the teachings of Paramhansa Yogananda – Learn How to Live!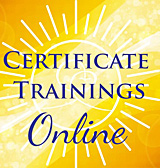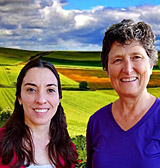 We are part of a great tide of loving, joyful energy that wants to give and give as long as people are happy to receive it.
Swami Kriyananda
Donate Securely Online
Ananda Sangha Worldwide is a vehicle through which Paramhansa Yogananda's important mission is being fulfilled today. By supporting this ministry, you become a part of Yogananda's mission in the world.