Online Ananda Spiritual Counseling® Training
5-Week Online Training Course, September 16 – October 21, 2020 with Nayaswami Diksha
Be a channel of higher consciousness for those in need
Join Nayaswami Diksha for this one of a kind course exploring the art of Spiritual Counseling. Spiritual counseling is different from psychological counseling. It's about counseling others from a space of uplifted consciousness in order to help them find deep, personal understanding and direction.
This training will enhance your interpersonal skills as you learn to listen actively, respond with clarity, and open the doorway for superconscious understanding and solutions. You'll explore spiritual skills and effective communication principles that will help you guide others to find their own solutions. Nursing CEU 28 hours.
Spiritual Q&A
Dear Victoria, Evil spirits dislike holy objects, pictures, ceremonies, sattwic (pure) energies, and are driven away by them. Good spirits and beings like them are attracted to them. I don't know the exact process of smudging, but the principles must ... Read More
Upcoming Events
Showing Results for North America
Sharing the teachings of Paramhansa Yogananda – Learn How to Live!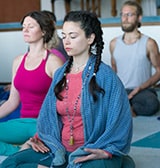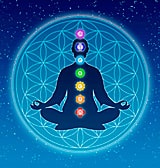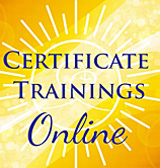 September 16 – October 21
---
---
Yogananda 100: A Century of Spiritual Awakening
Celebrating 100 Years of Yogananda's World Mission Uniting East and West. Learn more.
We are part of a great tide of loving, joyful energy that wants to give and give as long as people are happy to receive it.
Swami Kriyananda
Donate Securely Online
Ananda Sangha Worldwide is a vehicle through which Paramhansa Yogananda's important mission is being fulfilled today. By supporting this ministry, you become a part of Yogananda's mission in the world.