Conscious Families: Awaken Your Child's Potential
TWO ONLINE CLASSES ON NOVEMBER 4TH & 11TH
What is your child's highest potential? Is it achieving good grades and getting a good job? Or is there something more? We want our children to be happy, but what brings true happiness and how do we help our children achieve that? How do we truly prepare and educate our children for a future that is more unknown than ever?
Begin to explore what's possible when we bring energy-awareness, consciousness and joy into our lives with children.
Spiritual Q&A
Dear Nadia, Let us first ask whether "self-love" is ego-love or divine-love? How can we love the ego which has its unending ups and downs of positive and not so lovable thoughts and actions? To truly establish "self-love" we must ... Read More
Upcoming Events
Sharing the teachings of Paramhansa Yogananda – Learn How to Live!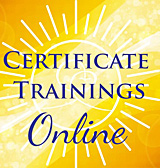 January 20 – March 31, 2021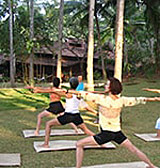 ---
---
Yogananda 100: A Century of Spiritual Awakening
Celebrating 100 Years of Yogananda's World Mission Uniting East and West. Learn more.
We are part of a great tide of loving, joyful energy that wants to give and give as long as people are happy to receive it.
Swami Kriyananda
Donate Securely Online
Ananda Sangha Worldwide is a vehicle through which Paramhansa Yogananda's important mission is being fulfilled today. By supporting this ministry, you become a part of Yogananda's mission in the world.