The Yoga Teachings of Jesus
The Bible Commentaries of Paramhansa Yogananda
Discover the deep yogic truths hidden in the teachings of Jesus
This online, interactive course is designed to give you an inspiring and in-depth understanding of Paramhansa Yogananda's stirring interpretation of Jesus's teachings, through nine structured lessons — each addressing a particular facet of Jesus' yogic teachings through written materials, audio and video recordings, and live video broadcasts.
Blessed is the man that heareth me, watching daily at my gates, waiting at the posts of my doors.'—Proverbs 8:34
Paramhansa Yogananda's commentary:
Posts of my doors:  the spiritual centers of the spine (chakras) through which the energy must be directed upward for enlightenment.
Heareth me: signifies listening to Aum, and also to the sounds that emanate from each of the chakras.
A humming, beelike, droning sound emanates, when stimulated, from the lowest (muladhara) chakra.
A flute sound emanates when the second (swadhisthan) chakra is stimulated.
The sound of plucked harp strings indicates that the third (manipur) chakra has been stimulated.
A deep gong bell sound is a sign that the inner heart (anahat) chakra has been stimulated.
A rushing sound, like the wind through tall pine trees, indicates that the energy is centered in the bishuddha chakra, opposite the throat.
And a symphony of all the sounds (the mighty Aum) comes when the energy is deeply centered in the agya chakra, at the medulla oblongata, or at the positive pole of that chakra in the spiritual eye.
Watching daily at my gates: signifies meditating on the chakras. In meditation, try chanting Aum mentally at each chakra (three times each is a good number), and endeavor to see the light emanating from each of them. Chanting Aum at the chakras stimulates the upward flow of energy – through them, toward the brain.
Special course-launch discount until Wednesday, January 29, 2020!
Tuition: $69.95 $49.95
Spiritual Q&A
Dear Ankesh, The technique you describe (Anhata Naad) is listening to Aum. Aum is the sound made by the vibration of God's presence within us and all around us. It is the sound of God's creative manifestation of the whole ... Read More
Upcoming Events
Showing Results for North America
Courses, Events, and Community
Sharing the teachings of Paramhansa Yogananda – Learn How to Live!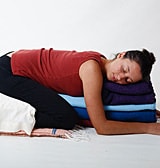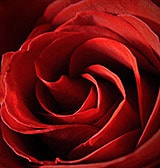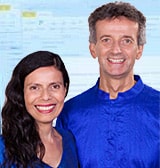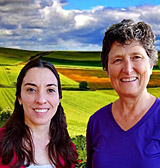 We are part of a great tide of loving, joyful energy that wants to give and give as long as people are happy to receive it.
Swami Kriyananda
Donate Securely Online
Ananda Sangha Worldwide is a vehicle through which Paramhansa Yogananda's important mission is being fulfilled today. By supporting this ministry, you become a part of Yogananda's mission in the world.